The roof, a crucial component of any structure, provides protection, insulation, and aesthetic appeal. However, many homeowners tend to overlook or neglect their roofing problems, often leading to more significant issues down the line. This essay delves into the reasons why people rarely care about their roofing problems, exploring financial concerns, lack of awareness, procrastination, perceived insignificance, and the absence of visible signs. By understanding these factors, we can emphasize the importance of addressing roofing issues promptly to avoid costly consequences.
Get to know about ways in which your roofing can be an issue for you
One significant reason why people overlook roofing problems is the fear of the financial burden associated with repairs or replacements. Homeowners often have multiple financial obligations and may prioritize other expenses over their roofs. Since roofing issues may not immediately affect the comfort or functionality of the interior, individuals may choose to postpone necessary repairs, assuming they can manage with temporary fixes or quick patches.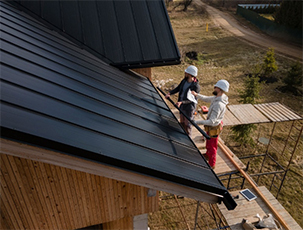 A lack of awareness about the long-term impact of roofing problems is another reason people tend to ignore them. Homeowners may not fully comprehend the correlation between a compromised roof and subsequent issues such as leaks, water damage, mold growth, or structural deterioration. Without understanding the potential consequences, they fail to prioritize proactive measures and underestimate the importance of timely repairs. These problems can be countered when you have an ideal roofing company assisting you in this journey.
Procrastination is a common human behaviour, and when it comes to roofing problems, it can exacerbate the situation. Homeowners may delay addressing small issues, assuming they can be dealt with later. However, minor problems left unattended can escalate into more significant, costly repairs. Additionally, the longer repairs are postponed, the higher the risk of secondary damages, such as water infiltration, mold growth, or compromised structural integrity. Procrastination only amplifies the severity of the problem and increases the eventual financial burden.
Unlike other home maintenance tasks that are readily visible, such as peeling paint or a leaking faucet, roofing problems often go unnoticed until they become major issues. Homeowners may assume their roofs are fine if they do not observe visible signs of damage from inside the house. This complacency stems from the "out of sight, out of mind" mentality, resulting in delayed action until significant and costly damages are evident.
Why should you handle your roofing problems timely?
The neglect of roofing problems is a common occurrence due to financial concerns, lack of awareness, procrastination, perceived insignificance, and the absence of visible signs. However, it is vital to recognize the importance of addressing roofing issues promptly to avoid exacerbation, costly repairs, and potential risks to the home's structure and occupants. By increasing awareness, prioritizing maintenance, and seeking professional assistance, homeowners can break the cycle of neglect and ensure the longevity and integrity of their roofs. Exploring different ways in which you can handle roofing problems with Best Roofers Central Coast as soon as possible.